Pay Per Click (PPC) Advertising
Pay Per Click is when a business owner pays a search engine (Google, Yahoo or Bing) to place their ad as a result when a user searches for a product or service using a specific keyword. The business gets charged every time a customer clicks on their ad.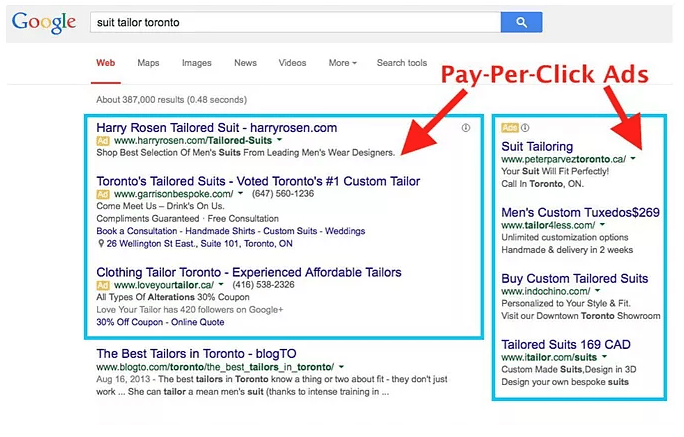 For example, if I am in NYC and I am looking for an attorney. If I go onto google and type "traffic ticket attorney near me", if you are a traffic ticket attorney that advertises your business on Google targeting prospects in NYC (Location), also those that search using the keyword word " Traffic Ticket Attorney"  (Keywords). Google would place your ad on the top of the search page.This gives your business the exposure it needs to generate leads or get sales.
At Grow Your Revenue all our Pay Per Click managers are Google Adwords certified, they have undergone extensive google adwords training. We can help you increase the revenue of your business by targeting the right prospects that would in turn help you get quality leads or make sales.

Grow Your Revenue is New York's premier digital marketing agency. Our passion is helping customers succeed through online digital marketing. We do this by providing an increase of traffic to a given website or business location